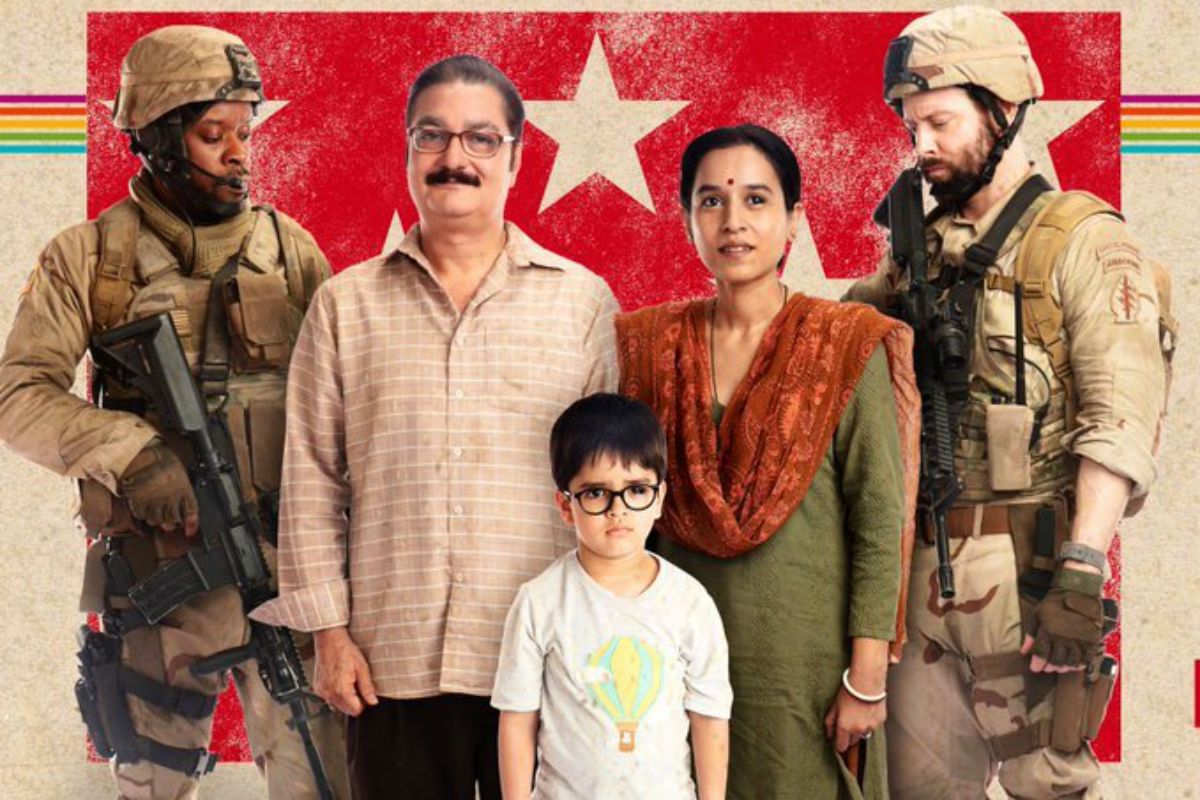 You enjoy a movie for different reasons. The story is one of them. Direction and acting, of course. Your company is equally effective. As is your connect with the movie.
So on my son's birthday this month, we decided to watch Chintu ka Birthday, a digital release on Zee5. I was keen because AIB (All India Bakchod) has produced the film and I wanted to see how they've matured from Bakchodi to movie production.
The movie is set in war torn Baghdad during the Saddam Hussain and George Bush hostilities.
Fade in. The film starts. You witness a special day in an emigrant Bihari family settled in Iraq. Played by Vedant Chibber, it is six year old Chintu's birthday. The writer duo, Satyanshu Singh and Divyanshu Kumar have tried to capture the innocence of a child and the optimism of a father in a way that it reminds you of Life is Beautiful. Remember the Roberto Benigni's Oscar winning movie? The film where a Jew father uses humour to shield his son from the horrors of a death camp? You can seldom go wrong when you portray emotions of family and bonds of friendship in the backdrop of a gruesome war.
The directors let the anti-war sentiment seep in inadvertently as the film gathers pace. Whether it is the grandmotherly indulgence, sibling banter or Iraqi-Indian bonhomie, the film touches each aspect briefly yet subtly.
Vinay Pathak as an indulgent father shines at what he does best – being a gem of a person. He's played that role in so many films like Bheja Fry and Khosla Ka Ghosla that you know Pathak's optimism will see the film through. That the innocent family devastated by war will be redeemed by love. Eventually. Albeit briefly.
Tilotma Shome as the mother was a pleasant surprise as was Bisha Chaturvedi who essayed the role of Chintu's elder sister. Like a quintessential elder sister, she owns the scenes where she tries to make her baby brother's birthday special. Seema Pahwa as the grandmother has little to do and yet you are glad she is there with the family as bombs explode and soldiers torment.
The 80 minute short film is set in one house and moves through crests and troughs of emotions where you desperately want Chintu to cut his birthday cake. It is in the capturing of moments between Chintu and his family that the director pulls your heartstrings. It is in conveying the message that we have to make the most of life despite problems that are beyond our control.
The film is simple. Sweet. But it's not great. Or memorable.
I enjoyed it because of the company. And the Chintu connect with my own Chintu.